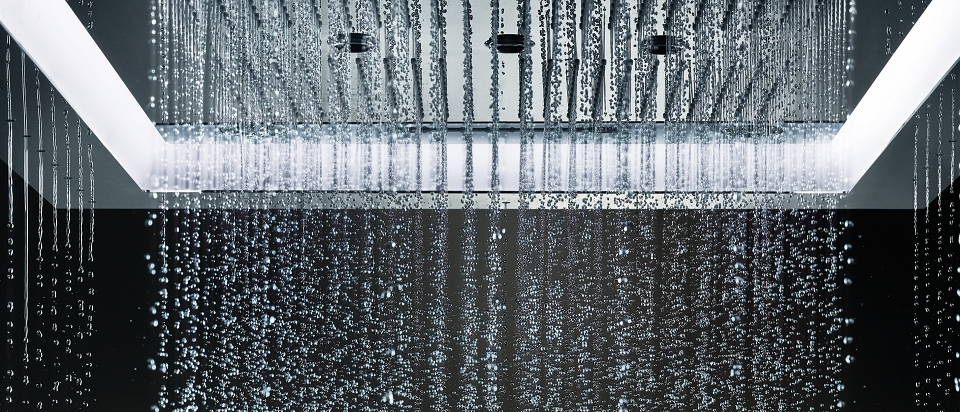 DISCOVER UNPARALLELED SHOWER ENJOYMENT
The perfect shower puts your needs and wishes above all else. It creates a me-place that caters to your individual wants. More than a shower, it's a wellness zone, a place where water takes on a life of its own. And where you love to spend time.
AQUASYMPHONY: PURE LUXURY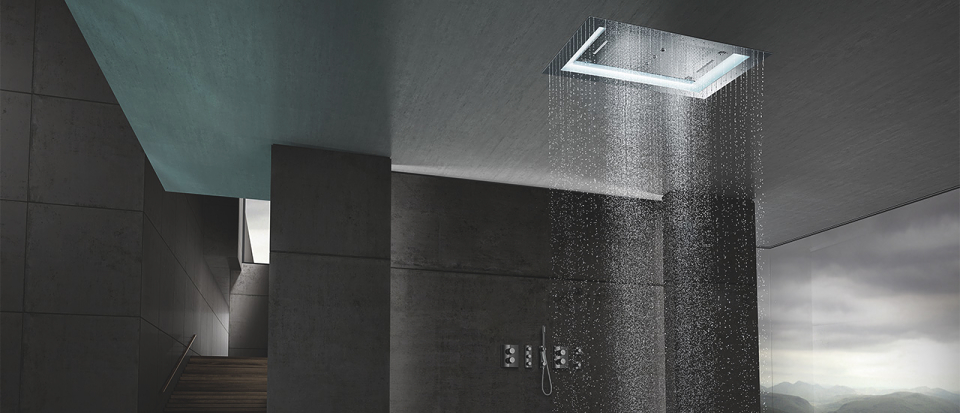 Imagine you could start each and every day with an excursion into paradise. AQUASYMPHONY by GROHE lets you escape for a moment and step into another world: a world where the interplay of water exhilarates and renews you, bathing you in softly coloured light and soothing you with relaxing sounds. Become part of a composition that inspires all the senses – the symphony of showering.
INFINITE WAYS TO ENJOY WATER
AquaSymphony orchestrates water. In all its wonderful shapes and forms. As delicate as a sea mist. As invigorating as a waterfall. Yours to enjoy in a hundred different ways. Compose and conduct your own water music. With AquaSymphony you can create your perfect shower moment.
Discover AquaSymphony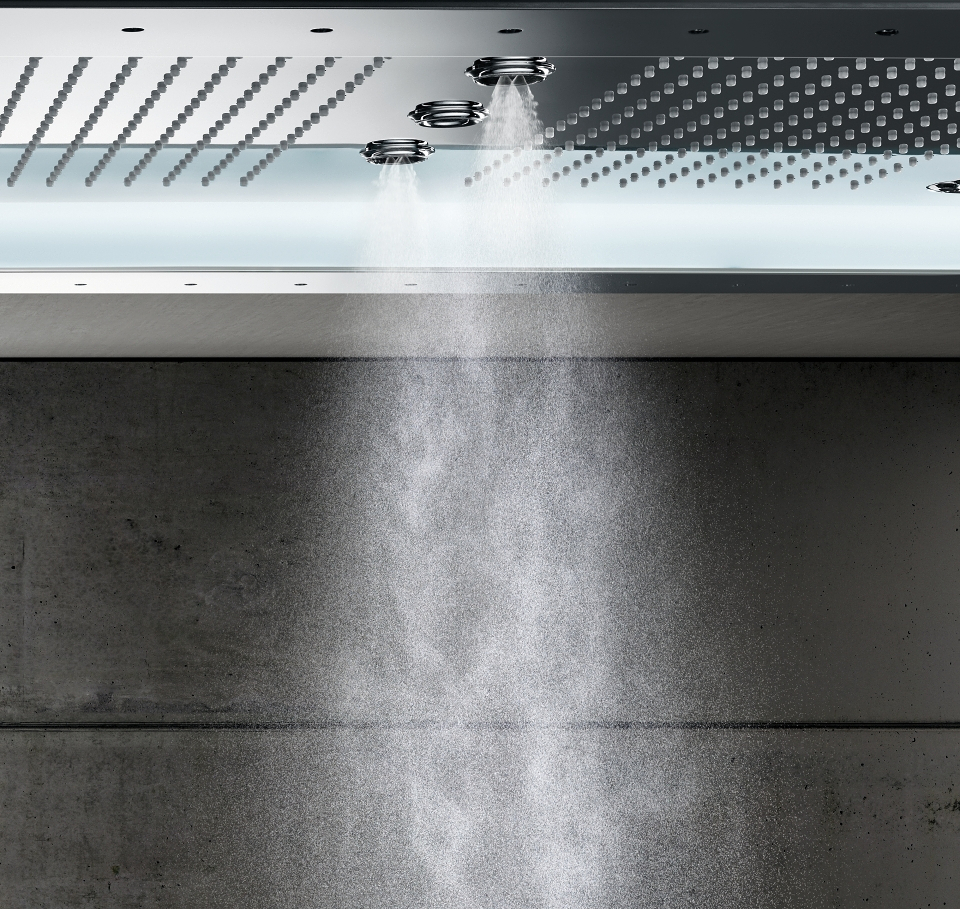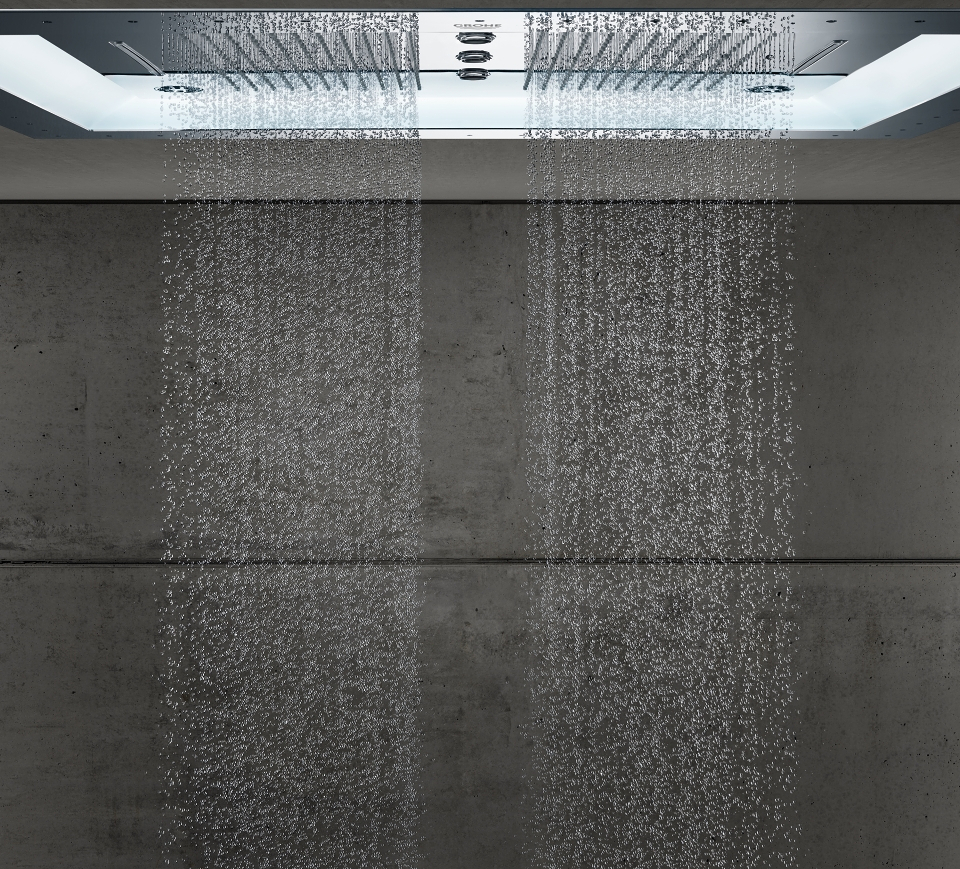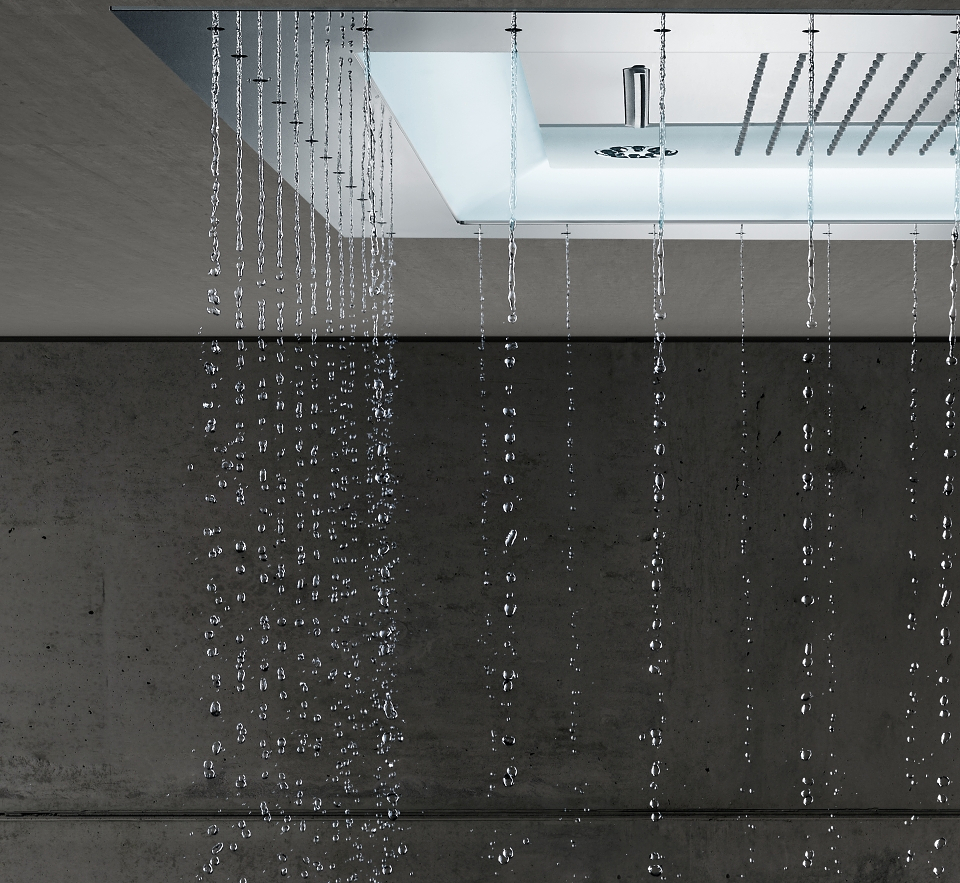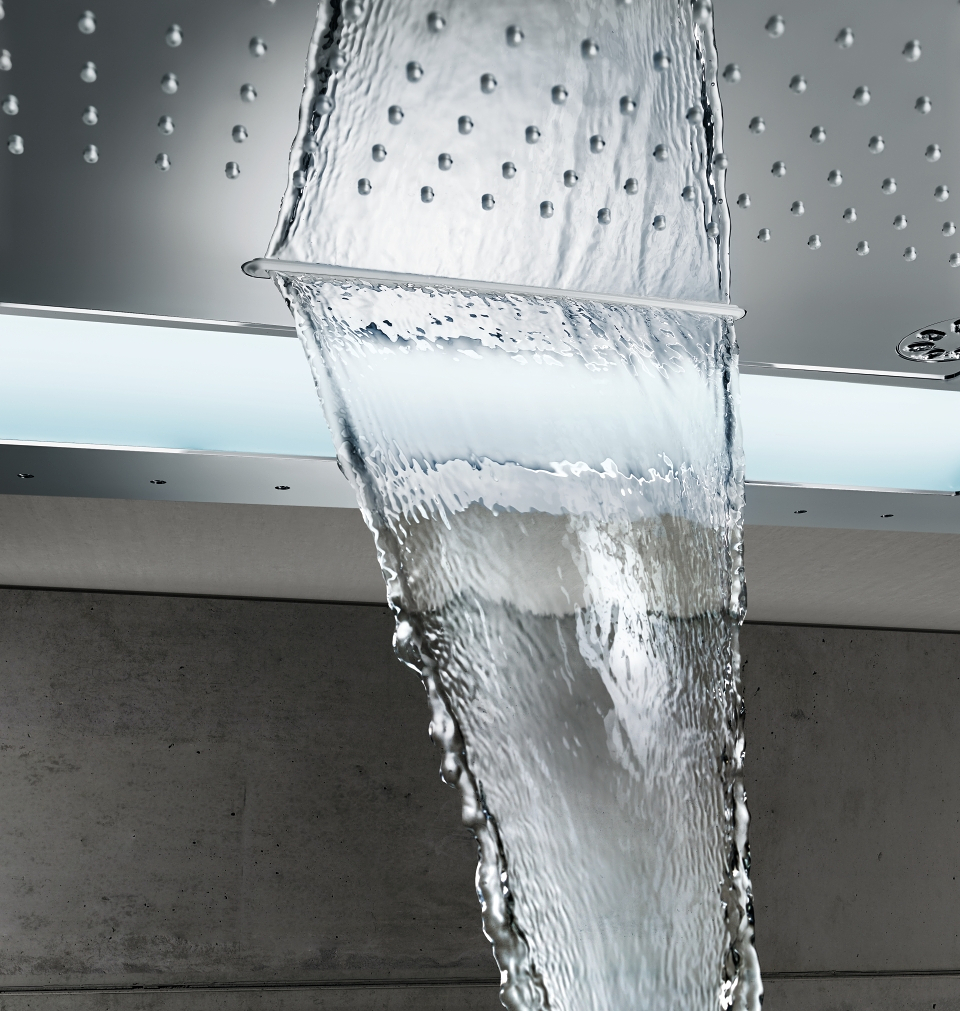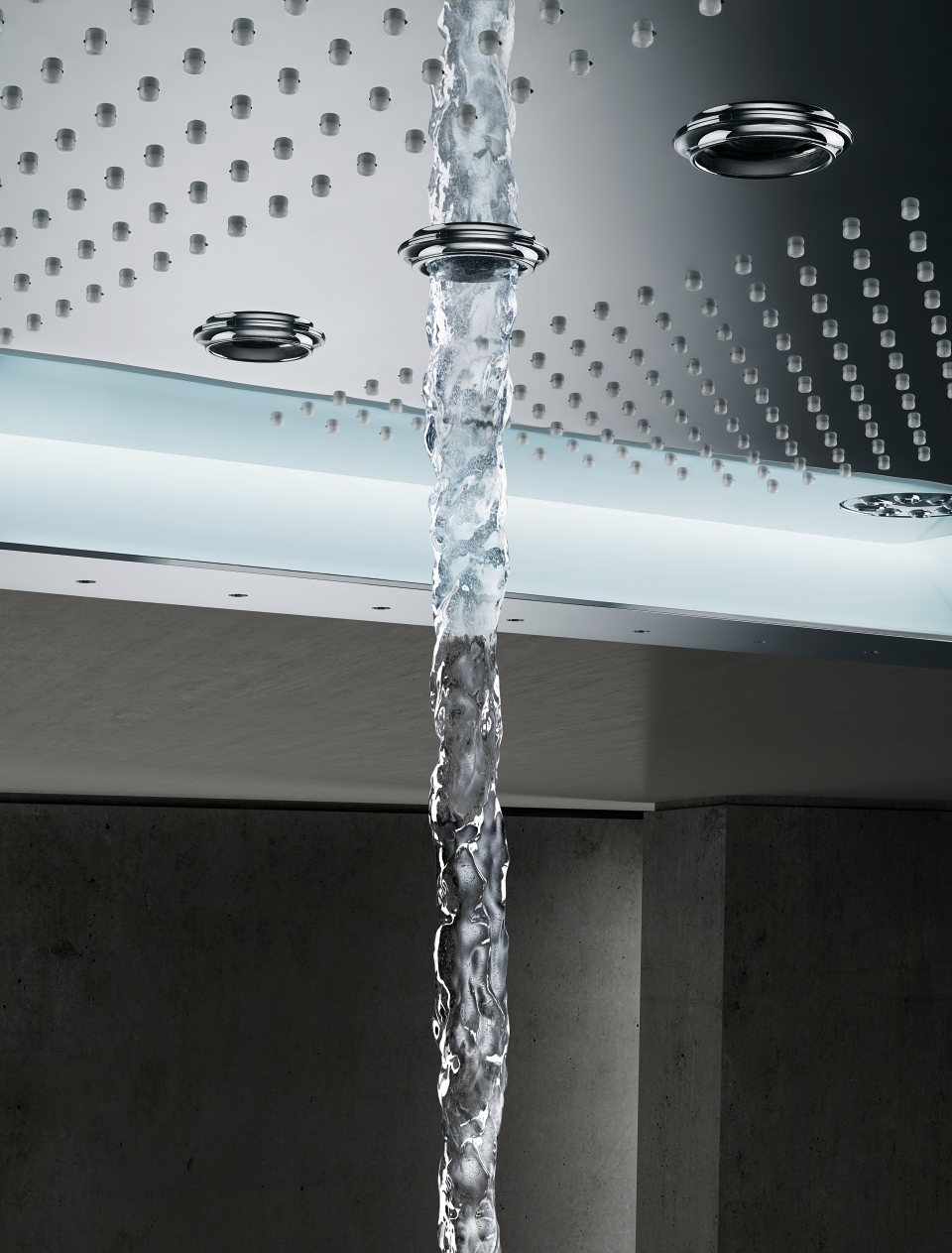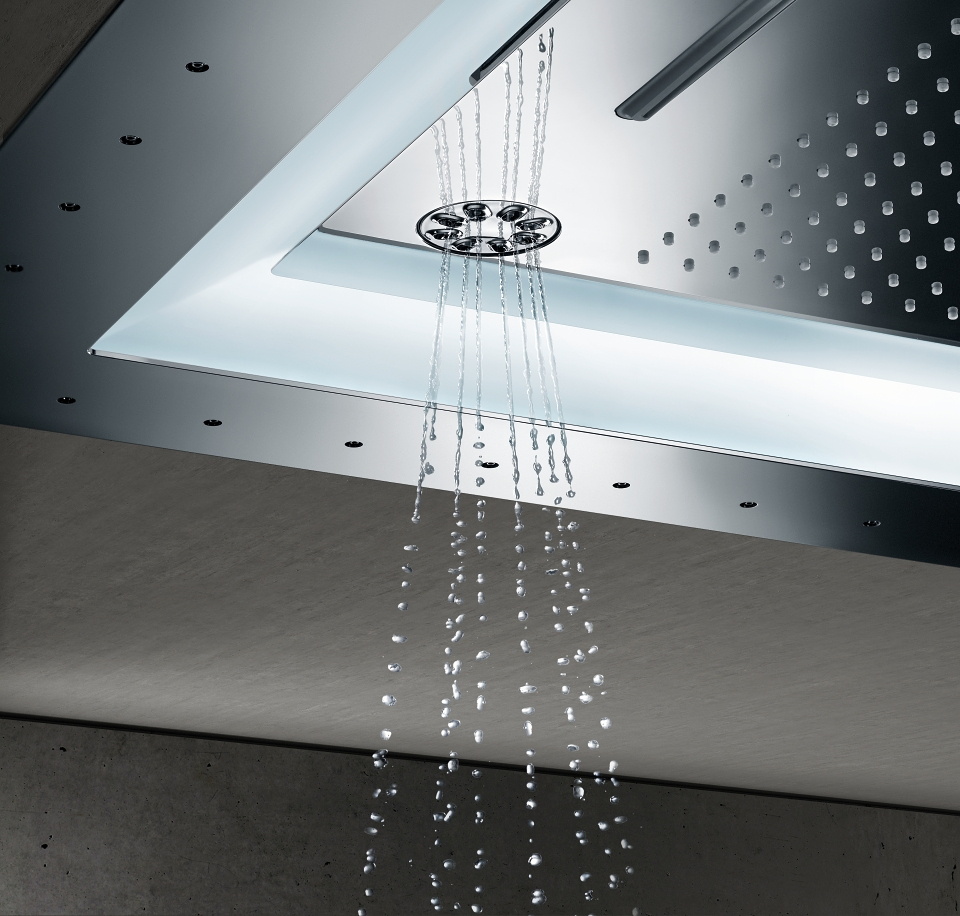 F-DIGITAL DELUXE: TIME TO CREATE YOUR OWN PERSONAL SPA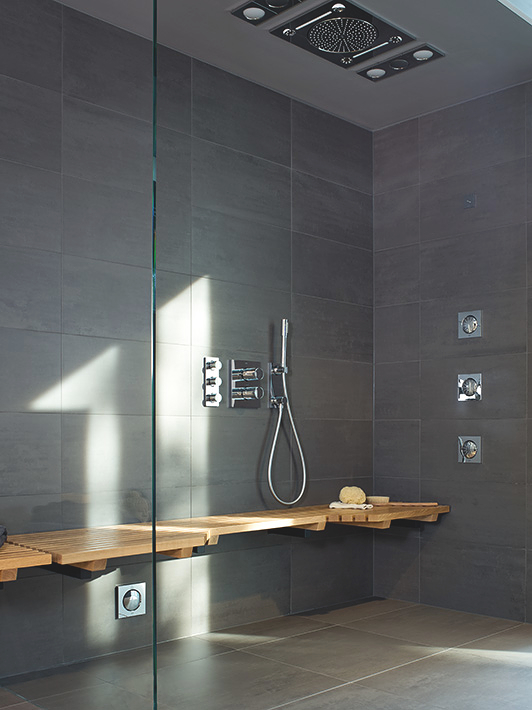 Create your own personal tailor-made spa experience with GROHE F-digital Deluxe. This cosmopolitan, multisensory shower will stimulate all your senses and transform your bathroom into an indulgent space for physical, emotional and spiritual well-being. The intuitive GROHE F-digital Deluxe App lets you design your own personal combination of lighting, sound and steam – by touch screen or wireless Bluetooth® connection – for a unique spa sanctuary in your own home.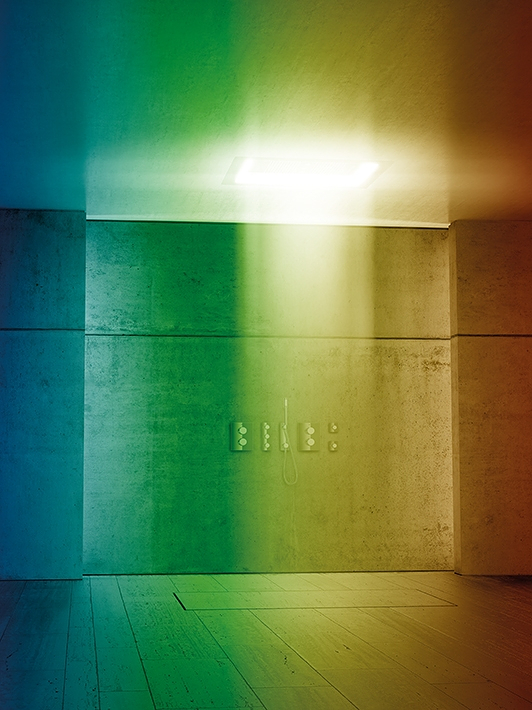 CHROMOTHERAPY FOR THE SOUL
Make your shower experience complete by surrounding yourself with a curtain of colour.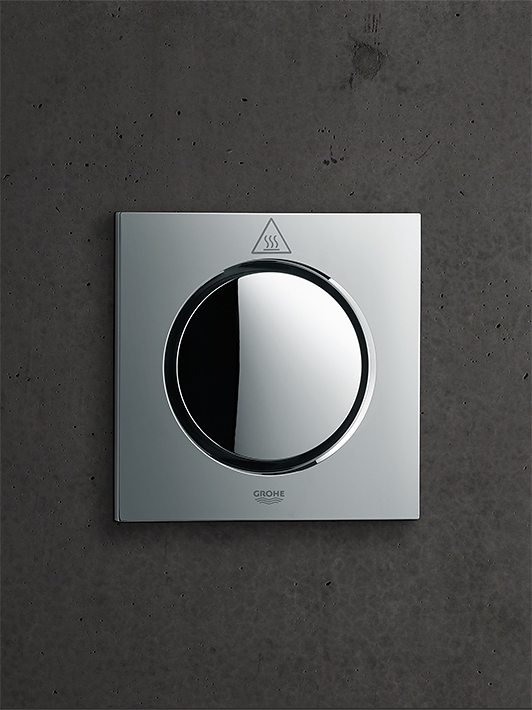 INVOKE THE HEALTHY PROPERTIES OF A STEAM BATH
Gentle steam, long known for its many positive effects, is now available in your shower.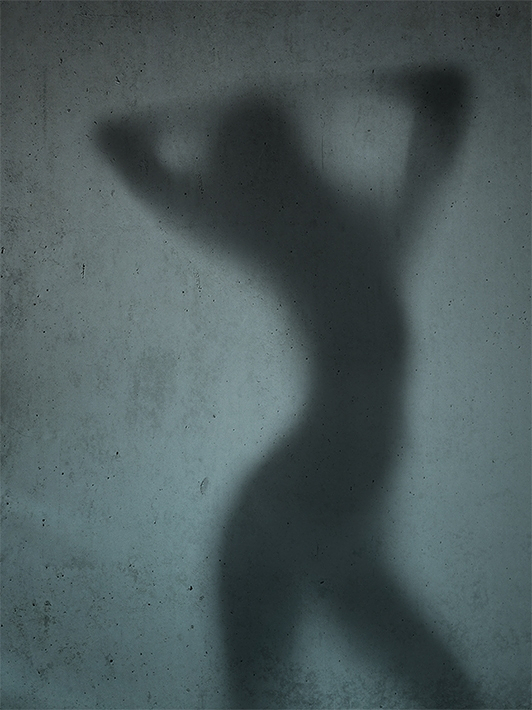 LET THE MUSIC MOVE YOU
Let the sounds of your favourite music mingle with the music of splashing water.
AN AMAZING FEAST FOR THE SENSES – AT YOUR VERY FINGERTIPS
One ingenious app to conduct a perfect ensemble. The F-digital Deluxe base unit box and an Apple or Android mobile device installed with the GROHE SPA App, allow for perfect control of light, sound and even steam – as well as individual modules. Let the performance begin.
Discover F-Digital Deluxe